Professional Mold Inspections in Mobile, Biloxi, and the Surrounding Areas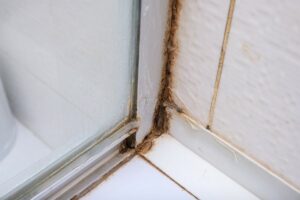 Our team at Mold Doctor offers professional mold inspections for home and business owners in Southern Alabama, Southeastern Mississippi, and Northern Florida. We specialize in mold inspections, mold testing, and mold removal services. We can help you determine if there is mold growth on your property and to what extent the mold has spread across your property. Contact our team if you think you have mold growth issues for your home or business.
Get A Mold Inspection
Why Its Important to Have Your Home Inspected for Mold
In most cases mold is easily identified on surfaces around your home or business. This is because it often shows up as spots in areas where there is a high humidity concentration or previous water damage. However, not all mold is detectable with the naked eye. Our team of specialists is trained to use the industries best tools for mold inspections. We can find the invisible mold spores that may be affecting the air quality and safety of your home.
7 Signs That You May Need a Mold Inspection
Take a look below at some of the signs that indicate you should contact our team for a mold inspection of your property.
Your are experiencing allergic symptoms. These include having a stuffy nose, headaches, scratchy throat that does not go away with normal treatments.
You can see mold but are unsure whether it is mold.
You smell a musty or mildewy odor.
You have had recent water damage around your home or business.
After any mold removal process, you should have a mold inspection to verify whether the mold has been completely removed.
You are a buyer or seller in a real estate transaction that needs evidence whether airborne mold levels have normalized.
You are looking for a general indication of the indoor air quality and the pollutants in your home.
Learn more about Mold Testing after inspections from the EPA – Mold Testing or Sampling.
What To Do If Your Home or Business Has Mold Growth Issues
If our team identifies mold growth issues in your home or business, you should start by scheduling an immediate mold removal and remediation appointment. Our team at Mold Doctor specializes in removing and keeping mold out of homes and businesses across the Southern Alabama area.
Contact Our Team
Contact Mold Doctor for a Mold Inspection in Southern Alabama and Mississippi
Our team at mold doctor can help you identify mold growth on your property and will help you test, remove, and remediate any mold growth that is occurring. We serve Mobile, Biloxi, Gulfport, Gulf Shores, and the surrounding cities. If you think you have mold growth you should immediately contact our experts to schedule an appointment. Call 251-706-4388 or click the button below to schedule an appointment.
Resolving mold growth issues in your home or business is not a DIY project. Mold growth can cause serious allergic reactions and if treated improperly can lead to other mold related health issues. Our team at Mold Doctor professionally tests, removes, and stops mold growth at the source. We have helped home and business owners across Southern Alabama, Southeastern Mississippi, and Northern Florida tackle mold growth problems for years. 
To get started tackling the mold growth problems on your property contact our experts. You can fill out this form to schedule a mold inspection or mold removal services with our team at Mold Doctor. If you have any questions about mold growth feel free to call the number below so we can answer any mold related questions you have. Check out our Frequently asked questions for the questions we get asked the most by our customers.
GET YOUR FREE HOME INSPECTION